Finally home, back to work today and catching up again. Oh how I missed the comforts of home! So how did I get so lucky to snag entry to the show? A friend of mine,
Nancy
, and I went as buyers for two friends of ours, Susan and Suzanne, who own
Flamingo Scraps
.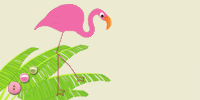 These sweet ladies live in Florida and we were more than happy to take a break from our hectic lives to go enjoy the show for them. Boy am I glad we did!
We got to buy some fabulous flowers, papers, embellishments and goodies for them!! Check out our posts over
here
. You can see my pictures, read about our days at the show and see some fabulous new goodies coming out in the upcoming months!!
In addition, we had fun eating dinner at CPK, checking out Anaheim Garden Walk, drinking some tangeritas in the hotel restaurant, taking some classes and meeting new people along the way. I'm still worn out, but hoping that someday I can go back and do it all over again!! After spending the last few days surrounded by amazing art, artists and fabulous new products, I'm so inspired to spend some time in my craft room!